link copied to clipboard
saving changes, please wait..
page successfully updated
error saving changes
file size exceeds 512kb.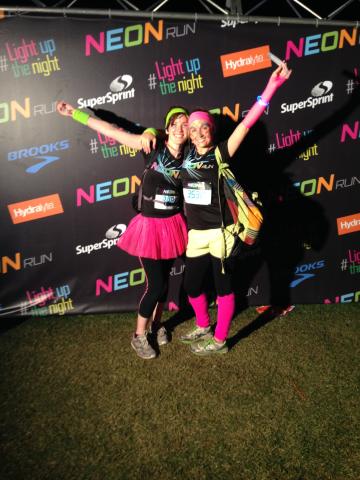 Raised by 0 people in days for LIVIN
Running for Cate + Running for mental health & suicide prevention
Story
On July 22nd 2016, our beautiful Cate took her own life. Cate was my friend and a friend to many, she was also a loving mother to her 3 year old son, a loving fiance, sister, daughter and just a beautiful special person who was very loved by many. Cate was 29 years old. Cate was WONDERFUL ! She had the biggest laugh and smile that I picture and replay in my thoughts every day. If you were fortunate enough to have heard her laugh or seen her smile, your world was made better for it.
Her death was earth shattering to her loved ones around her. The world for her family and friends will never be the same again. The impact of her loss is huge and my heart aches for her every day. The one thing about her death, is that it has opened my eyes into this dark world of suicide and mental health battles. I want to make a difference and reduce these numbers. Over 3000 Australians took their lives in 2015; and that's horrific ! The ripple effect of a suicide is devastating and I am committed to try and made a difference. Into trying to break this stigma that surrounds it and help create a space for people to talk, to know it's okay to not be okay, to know there is help available. Because the pain of losing a loved one to suicide never leaves you. "Love yourself - accept yourself - forgive yourself - and be good to yourself, because without you the rest of us are without a source of many wonderful things." - Leo F. Buscaglia I wish everyone knew this !
Cate initiated my half marathon running idea back in 2014 when we were participating in the Neon Run 5km fun run on the Gold Coast. Without her, it was just a passing yoyo crazy thought of mine. I mentioned it to her and she was the one that said, "Let's actually do it !" I had a '30 before 30' bucket list - 30 things I wanted to do before I turned 30... And on it was '17. run a half marathon'. As time went by I changed it to '17. run a half marathon/any sort of run.walk.plod will do' and I said to Cate after the event, "You know, I had this crazy bucket list thing of running a half marathon ! But I decided any run will do, so we've done this 5km one and that will be it. TICK !' Then Cate said, "No let's really do a half marathon !!" So I have her to thank for this crazy addiction and I am grateful for that. I always think of her each time I go for a run. We were well committed to training for the Gold Coast half marathon together in 2015, but she became unwell with a virus and was also sleep deprived courtesy of her beautiful toddler. So I still ran the event and did it with her in my thoughts. After her death in 2016, I was already committed to running a second half marathon on the Sunshine Coast in four weeks time with another friend, another Kate ! I didn't think I could manage it. The grief was horrendous. But I did complete that one thanks to beautiful Cate again. Her spirit was with me, her energy, and she helped me cross that finish line, I know she did. I would put my left hand over my right shoulder to touch her hand while I was running. I would put my right hand out to hold her hand and we would run together. I felt her run next to me on my right side. She was just there ! I will never forget feeling her spirit run with me saying, "This was the craziest idea ever Assie !" and then she would laugh her beautiful laugh ! That run was so special to me. I hold onto those memories very tightly.
So I have made a commitment to do some sort of running event every year in honour of her. To keep her memory going. To never forget how much of a wonderful person she was and how much we will all miss her; every day. I will also acknowledge mental health and suicide prevention and hope that one day, these numbers will decline. Because it hurts. It fucking HURTS to lose someone to suicide. I am committed to trying to create awareness and hopefully, a change somehow, some day; and some day soon !
I have chosen to get behind a non-profit organization called LIVIN for this upcoming run. I think they do some wonderful work trying to create awareness for mental health and suicide prevention.
"LIVIN is a registered charity, non-profit organisation that was founded to wipe out the stigma on mental illness and raise awareness for suicide prevention. LIVIN implement innovative strategies to remain relatable to the younger generation through apparel, celebrity and social media profiles. The core of LIVIN's mission is the mantra "It Ain't Weak to Speak", to encourage and inspire people to speak up and seek help. Education is at the forefront of LIVIN's mission. Through education, LIVIN influences generational change with a fresh new approach to mental health in a forever changing environment."
Hopefully by supporting them and their educational programs, we can make a difference for the next generations coming through.
Please if you can, help support me on my half marathon run journey in 2017 ! I will run 21.1 kilometers in Brisbane on March 19th 2017 and all your donations will go to LIVIN. To help make a difference with mental health and suicide awareness in the years to come. Please help support this awesome charity. Thank you !
**AN UPDATE***
After the Twilight Run was done and dusted... I have decided to keep going ! I don't want it to end after one run so I decided as this fundraising page will be open until December 2017, i'll keep running until then with the aim of one running race a month ! 10 races in 12 month... sounds crazy but I want to keep spreading the message; "it ain't weak to speak" ! This is what I have planned...
March - Twilight Run
April - Mateship Run
May - QUT Classic
June - NGC Dash
July - Gold Coast Beach Run
August - Lamington Eco Challenge
September - Logan Running Festival
October - Jog for Jugs
November - Tamborine Mountain Hinterland Sports Festival
December - Gold Coast 50
I love you Cate Pixie Shug. I love you and your memories will never be forgotten. xx
read more
All
Donations

0
Activity

0


There is nothing to show from any feeds at the moment.

There are no current donations or activities for this user.
The fitness feed has been disabled by the page owner.

LIVIN
LIVIN - An organisation that raises awareness for mental health and suicide prevention by promoting it's message "It Ain't Weak to Speak" on its clothing range and enforcing the philosophy of healthy livin equals, healthy mind.
read more

$1,420 of $1,000 target
0 people in days
Please make sure you are LOGGED IN. You can only join a Team Leader page if you are logged in and have an Individual page created. If you do, it will be displayed here once you've logged in. If you don't, please return to the 'home page' and follow instructions on how to create your Individual page.